Family Law Services
We Are Committed to Protecting Your Rights & Interests
Do you need assistance with a divorce or family law issue in San Diego? Our team at Moore, Schulman & Moore, APC is here to help. We understand that dealing with family law matters can be stressful, overwhelming, and emotionally taxing. That is why we work diligently to handle all the complicated legal matters of each case so that our clients can focus on what matters most- their families.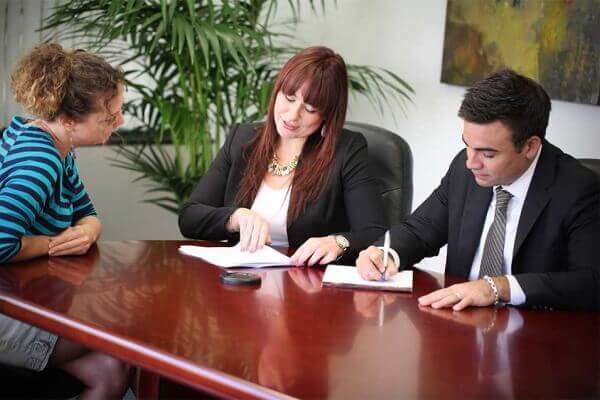 Our legal team includes 10 Board Certified Family Law Specialists with the California Board of Legal Specialization, who bring expert insight into each case our firm handles.
Backed by more than 200 years of combined legal experience, we have what it takes to handle even the most complex cases. When you choose to work with us, you can rest easier knowing our family lawyers truly care about meeting the unique needs of the men and women who seek our firm's assistance.
Speak with a family lawyer in San Diego today! Contact Moore, Schulman & Moore, APC. Our strategic and hands-on approach has led to numerous successful results over the years.
Types of Family Law Cases We Handle
When you work with us, you can feel confident knowing that you are being represented by a reputable law firm with extensive resources.
Any family law attorney at our firm can handle a wide range of cases such as:
Have Questions? Contact a Family Law Attorney Today.
Do you have questions about your family law case? We would be happy to give you the answers you need. Our family lawyers will guide you through the entire process and take care of all the details on your behalf so that you don't feel overwhelmed.
As San Diego Family Law Experts, we are here to help you in any way that we can. Whether you are facing divorce, legal separation, or a child custody battle, you can turn to our Board-Certified specialists to help you through this difficult time.
Contact our family lawyers today to find out how we can assist you. We have been included on the Super Lawyers® list and have an AV® Rating from Martindale-Hubbell®.
David Schulman is a Rock Star!! - Scott M.

Mr. Boyer and his staff did an excellent job throughout my entire divorce. - Jeff B.

Thank you for your excellent attention to detail and thoroughness. - Troy S.

I am so glad I retained Mr. Schulman - Christina

We couldn't be more thrilled with the outcome. - Chris