Postnuptial Agreements
San Diego's Family Law Experts

®
San Diego Postnuptial Agreement Attorneys
What Are Postmarital Agreements?
Like prenups, postnuptial agreements involve marriage expectations and obligations, but are written up after two people are married rather than before. Rather than associating a postnuptial agreement with an inevitable breakup, learn how it can actually improve your existing marriage.
Schedule an initial consultation – call (858) 492-7968 today! Our San Diego postmarital agreement attorneys can explain the benefits of postnuptial agreements.
How Can a Postnuptial Agreement Protect Finances?
The process of creating a postnuptial agreement is a good time to deal with finances and is often more rewarding than one may think. Sometimes, a spouse in a marriage feels as though the other is hiding assets or is not contributing enough. In other situations, a spouse may feel he or she should be named on the property individually or desires for both names to be on it. The issue of who takes responsibility for paying off debt is also a necessary discussion.
Although money can be an awkward topic, since intentions can be misconstrued, a marriage should be viewed as an economic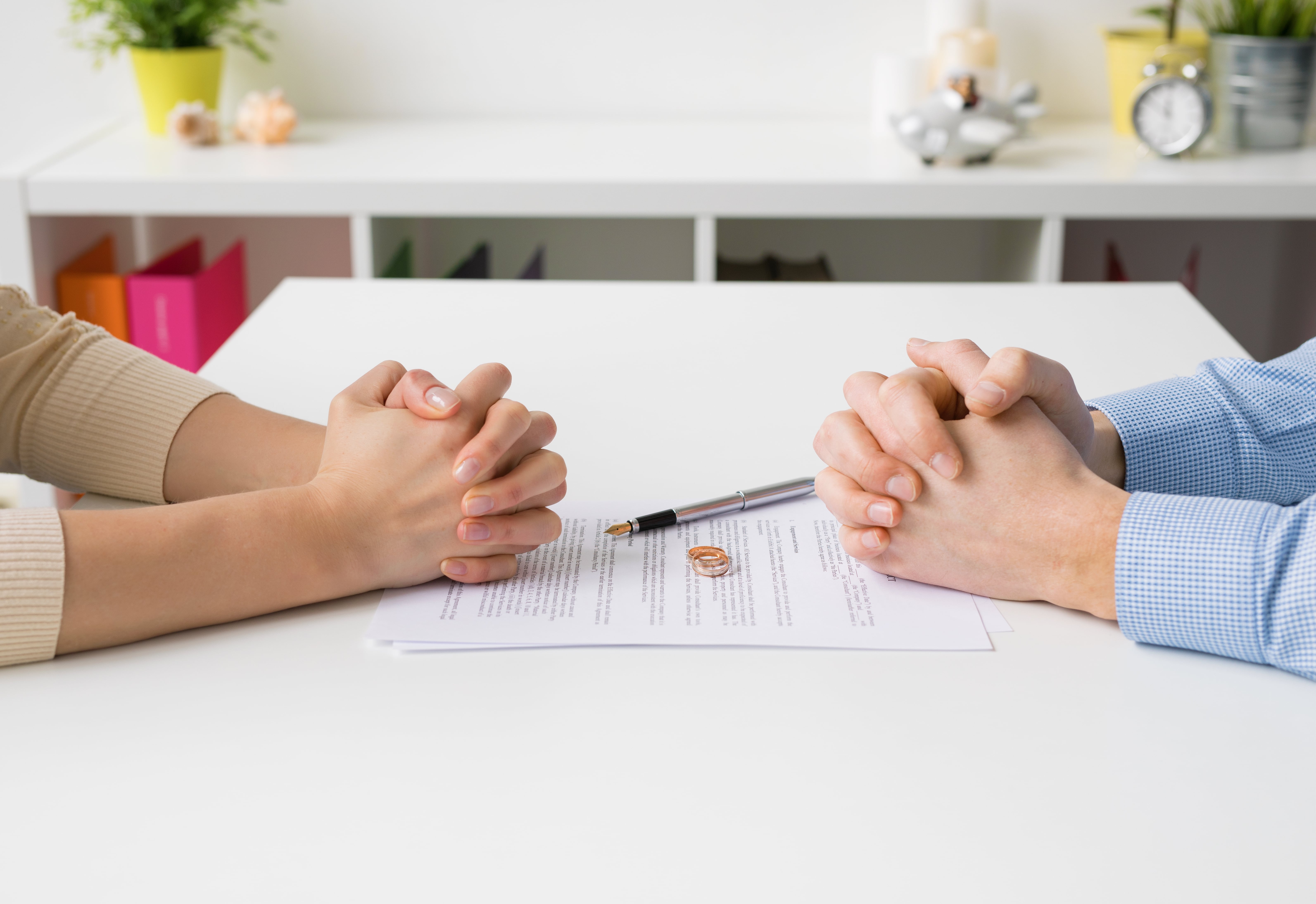 partnership and finances should be sorted out. Forming a postnuptial agreement provides the option to express any financial concerns and the ability to settle any issues. A postmarital agreement attorney in San Diego can guide you through the process of drafting a postnuptial agreement.
What Will a Postnuptial Agreement Unveil?
In order to discuss finances, it is essential to gather necessary paperwork. A postnuptial agreement is the perfect opportunity to collect all financial documents so that you and your spouse are well aware of your current financial state as well as the following:
Assets
Debts
Spending habits
Once you have all your finances out in the open, you can better organize your financial life while simultaneously organizing the documents. Different ideas, such as children' allowances and shopping money, can also be discussed during this organization. A postnuptial agreement lawyer in San Diego can guide you through this process.
Postnuptial Agreements Can Open Communication Between Spouses
A postnuptial agreement can provide a safe time to talk about where you see problems in your marriage and what solutions can resolve these problems. In addition, you and your spouse can discuss talk what should be expected from the marriage and what circumstances would alter those expectations. Many marriages fail due to poor communication, so this is a great opportunity to strengthen your relationship and set standards.
Postnuptial Agreements Can Create Discussion Regarding the Future
Although the future is not always predictable, foreseeing potential issues can help couples move through different scenarios. While the event of a divorce should be discussed, the event of tragedy should also be discussed. During such conversations, it is healthy for spouses to explore the ideas of different types of health insurance and choosing a power of attorney.
The Agreements Can Help Organize Priorities
It is very helpful to have a clear idea of what your marriage's priorities are and how you are going to achieve them.
Priorities can be broken down into the following:
Retirement
Vacations
Children's college tuition
Luxury vehicles
Once you get an idea of what is most important for your marriage to achieve financially, you will find more success in working towards it.
Please contact our San Diego postnuptial agreement lawyers today to learn more.
The MSM Difference
Award-Winning Family Law Experts
Certified Ten of our attorneys have earned the distinction of certified family law specialist.

Equipped Skilled in litigation and mediation, we are prepared to handle any type of divorce.

Attentive We respond quickly to clients and ensure they are always informed about their case.

Seasoned Our professionals have more than 200 years of combined family law experience.