People often ask, "should I file for a divorce or get a legal separation?" The answer is, "it depends." Firstly, let's break down exactly what a divorce is and then we'll explain what it means to be legally separated.
Divorce vs. Legal Separation
The divorce process can be summed up into four primary subjects:
The termination of the marital status
The division or confirmation of property
The award or payment of support
Custody and visitation of children
While each subject can be subdivided into other issues, it all comes back to these primary components.
Filing for Legal Separation vs. Divorce
It's simple: A legal separation does all the same thing as a divorce but does not include the termination of the marital status.
In a divorce, either party can pursue a judgment, but it requires a six-month waiting period. In contrast, a judgment for legal separation requires both parties to consent and is final immediately.
A judgment for legal separation leaves the marital bonds intact (Fam. Code §2347), but it can serve as a final judgment for spouses' property rights or support rights, even in a subsequent proceeding to dissolve the marriage or a probate proceeding. (Estate of Lahey (1999) 76 Cal.App.4th 1056, 1058-1059; Prob. Code §78.)
So how do you file for legal separation?
How to Get a Legal Separation in CA
Here is a basic guide on how to become legally separated: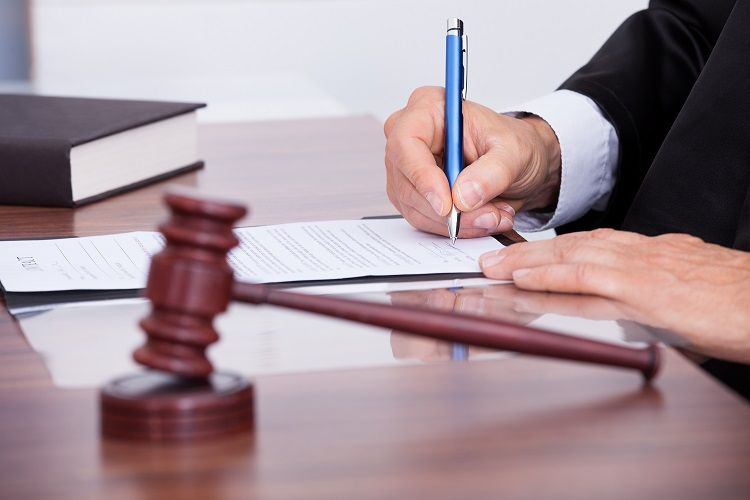 Meet California's residency requirements for legal separation.
File all legal separation paperwork at the court in the county where you live.
Serve your spouse (if you are not filing jointly).
If your petition is contested – negotiate your separation through mediation or court.
If you are in agreement about your separation – sign and notarize the agreement and file it with the court clerk.
Your legal separation will be approved and finalized by a judge.
What Happens After a Legal Separation is Entered?
Once a judgment for legal separation is entered, the separated spouses are treated as if they are divorced.
For example, the spouse's earnings and obligations will be their separate property (Fam. Code §771.). The spouses may no longer file joint tax returns (IRC §7703 (a)(2).), and on some occasions, the nonemployee spouse will lose access to any group health insurance coverage. The spouses have no right to intestate inheritance (Prob. Code §78).
However, unlike the spouses that get divorced, spouses who become legally separated cannot remarry because they are still legally married. (Fam. Code §2201.)
Should I Choose Divorce or Legal Separation?
There are several valid reasons why people choose to file for separation vs. divorce. Some of these reasons include:
You and/or your spouse oppose divorce for religious or moral reasons
One spouse will soon become eligible for his or her spouse's government benefits (such as Social Security)
One spouse may remain eligible for the other spouse's health care or insurance benefits if they remain married
There may be some tax benefit if you and your spouse remain married to one another
There may be some estate planning benefit to you and your spouse obtaining a legal separation
There is a chance the spouses may reconcile after some time apart
It may present a less stressful environment to negotiate a separation agreement than to negotiate a divorce agreement between the spouses
If you decide to remain married and only obtain a judgment for legal separation for specific reasons (such as Social Security or health insurance or other retirement benefits), make sure you read the fine print associated with such benefits or any orders made by the court in connection with those property rights. Some benefits will specifically exclude legally separated spouses from eligibility resulting in the loss of the expected benefit.
What Happens if You Later Decide You Want the Divorce?
You can later file for divorce but the issues resolved in the separation are final, with the following exceptions:
In addition to talking to an attorney from our firm about which option is right for you, you should consider talking to an accountant, a financial planner, and/or estate planning attorney to make certain you understand the financial ramifications of legal separation versus divorce.
Contact a Separation Lawyer at Moore, Schulman & Moore, APC
If you have questions about how to file for legal separation and/or are ready to begin the legal separation process, we invite you to contact Moore, Schulman & Moore, APC to request an initial consultation. We'd be happy to review your case and help you understand the legal ramifications of your decision between legal separation vs. divorce. Our team helps clients throughout Southern California from offices in San Diego and Irvine.
Call us today if you are not sure whether to get a legal separation or get divorced. Let us help you make the right decision!